International School For Women
An exclusive e-learning space for women all over the world to learn and live their passions.
The main intention of this project is to offer women the opportunity to connect, learn, build and improve from a space that was built and created specifically for the feminine nature.
We always dreamed of a time when women would break free from the old concepts of female competition and come together, embracing their nature and sharing their knowledge and passion with one another. And to have a place where women could explore, learn, grow, prosper and heal one another. A place where we could integrate the diversity of what it really means TO BE A WOMEN.
Well, now here it is: an Internet Portal
Sharing our passion and knowledge from our heart to your heart, from woman to woman.
A place where you are fully accepted and you can enjoy a deep exploration of your true nature.
Never miss our news
Be part of our global female community

A FULL MEMBERSHIP PROGRAM
The aim of this school is
helping women all around the world

to rediscover themselves in new directions and to be able to express themselves within a deeper inner calm and rest assuring peace. And from this point of self knowledge and inner peace, we can cultivate, nurture and flourish our passions,

in a

virtuous circle of peace, love, expression, expansion and materialization

. In this school we share our passion from our hearts. And so we create a path of recognition and integration from every angle of the feminine.
IGNITE YOUR PASSION, IGNITE YOUR FIRE
Upon knowing the passion of one another, we recognize the passion within us, we awake it in oneness. As we embrace our passion, we heal ourselves. And by doing this for ourselves, we do it for all other women. As we follow our passions, without attachment to any outcome, we are in tune with the Universe, with divine love. And in this moment, we recognize the Goddess within us, and enter the real flow of the Sacred Feminine.
Isn't this the best learning process?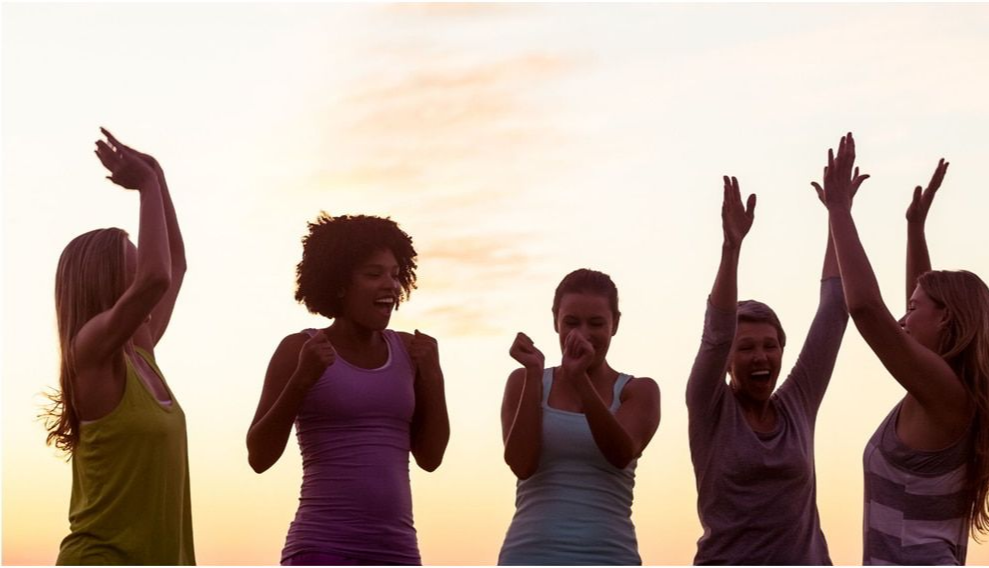 Come join us in this path of self knowledge and self love



Our courses are and will always be carefully designed and selected to fit into your routine.
Our purpose is to help you to develop yourself to the best of your abilities. Whether you want to improve yourself either physically, spiritually, mentally, emotionally, energetically, etc… you will always find a course that will support you to climb a step further to the highest and best version of yourself.
Let's be open to the power of passion!
Full Membership Programme

We know you are busy
Our courses have an average of one hour duration and are divided in lessons of average ten minutes
20+ Courses Available in English
More courses and yoga classes coming soon

9 Different Categories



Spirituality, Personal Growth, Family, Wellness, Self-Care, Love, Arts, Creativity, Culture

Access to

the

new Courses

You'll have access to all the new courses during your membership
36 Courses on the Platform
Courses in Portuguese and Italian will have English subtitles soon
Plus
Extra bonuses will come in the way
An exclusive and secret online community of powerful women can be found on our portal
Take a look at what is already inside
And much, much more coming soon
Now you get
70% Off
Do not miss this time-limited offer!
Exclusive Pre-launch Special Offer
Availability is limited
To be honest, we could not hold any longer and wait until everything is perfect and complete to share all the precious content that we already have in our school. And that's the whole idea!

We don't have to be perfect to step out and share our passion and thrive in life.

Of course, we'll keep on working spiritedly to evolve, to make it even better and add all the final touches. But it is the natural path of evolution, not perfection. Let's walk this path together!

Jump in in this very beginning and take advantage of this LIMITED TIME OFFER.
But you know how this online marketing works, right?

Of course we will be doing at our discretion, some promotions on special occasions.

As we are pre launching we are offering you a unique discount that you will never see again.

We are giving you an astonishing
70% Off
£ 193 for a whole year with us

Do not miss this time-limited offer!
We ask you to commit because
we really believe you will have an
enhanced experience
and it will be a
turning point in your life
if you are part of our community
for a whole solar year cycle.
But only for a very limited time,
we will let you subscribe for:
£ 99 / 6 months
Save £ 383
Variety of knowledge
Full access to all courses in this part of the platform
Access to all new courses



Bonus: all courses will have subtitles in 3 languages soon



Extra Bonus: Yoga classes and new courses are coming soon
Exclusive discount to the Extensive Courses (soon)
Community
But most of all, you will have a safe space to belong and a female COMMUNITY to share
Plus: special bonuses
will be coming your way soon

If you decide to walk on this path with us, you can expect to find plenty of bonuses and surprises on the way



Subscribe now with our special offer

Don't miss to be part of our global female community

Let's see where our passion takes us and which journey we find ourselves choosing to go on?
We are a movement of LOVE.
JUMP IN this promotional beginning and grow with us



subscribe to our newsletter
Be the first to know about new courses and discounts
Frequently Asked Questions
What will you get by learning with us?
A place for a deep exploration of yourself with a variety of knowledge that integrates each other and allows you to become the best version of yourself and get to a place where you are fully accepted. We offer you, in one single space, a diversity of knowledge, wisdom, and practical tools. You will have the freedom to navigate through all this knowledge in a journey of deep exploration of yourself that will ignite the power of your passion and enhance every aspect of your life. And on top you will have the opportunity to learn from different perceptions and aspects of the feminine that we are bringing to you through a variety of simple courses from different cultures and languages from around the globe.
For women. All women. You are already perfectly imperfect.
We do not demand anything from you other than be yourself as you are in this here and now, with your way of flowing, your ups and downs, your oscillations between light and shadow, your seasons and moods. When we are aware that they are the same energy, we allow flow and dance between them. When we respect this dance within us naturally we flow respecting all others. So you are welcome, just as you are.
Can I buy just one course?
No. In this stage of the International School for Women we are not selling just one single course We truly believe that giving you access to all the courses is a great way to explore within yourself all this variety of knowledge, tool and practices and to experience transformation in every aspect of your life. By applying to our membership program you are allowing yourself a deep exploration on your contentment. Self knowledge, Self care, Healing tools, and much, much more are waiting for you. And of course, a community of the most passionate Women, who will uplift, guide and support you through this process
Do I have to do all the courses?
No. We do not expect you to do all the courses. We encourage you to navigate through them as much as possible. Explore them with an open mind and an open heart. We know it will enlighten different aspects of yourself, and you'll discover new passions within yourself and you will improve the quality of your life entirely.
How long are the courses?
Our courses have a total average duration of one hour and are divided in 6 lessons. We know how busy the life of woman is. Within a few minutes, you can complete a lesson, or just go for an entire course in one go.
Can I just pay for a month?
No. We truly believe you need time to navigate through the courses that are already available in the school and for the ones that are coming. We have an annual plan, saving you 2 months. Or you can pay monthly for 12 months. Right now, as a special launching offer we have a 6 month commitment plan, saving you an entire month. Don't miss it!
How do I cancel or get a refund if I'm not satisfied?
For refund
You get a 7 day money back guarantee on your first subscription fee whether annual or semestral.

For cancellation
Your subscription will be automatically renewed for another year / semester by the end of your membership. You can cancel it before the renewal date. You will still keep the access to your membership until your next renewal date.

In which languages the courses are offered?
Our courses are spoken in English, Portuguese or Italian. Some of our courses have already subtitles in these three languages, all of them will have these subtitles available soon. Our next goal is having subtitles and new courses spoken in Spanish. And then, we will open to new languages also. We are counting on you to make it happen as soon as possible.
We are a global female community.
A safe space for women to experience the freedom of sharing and interacting as one.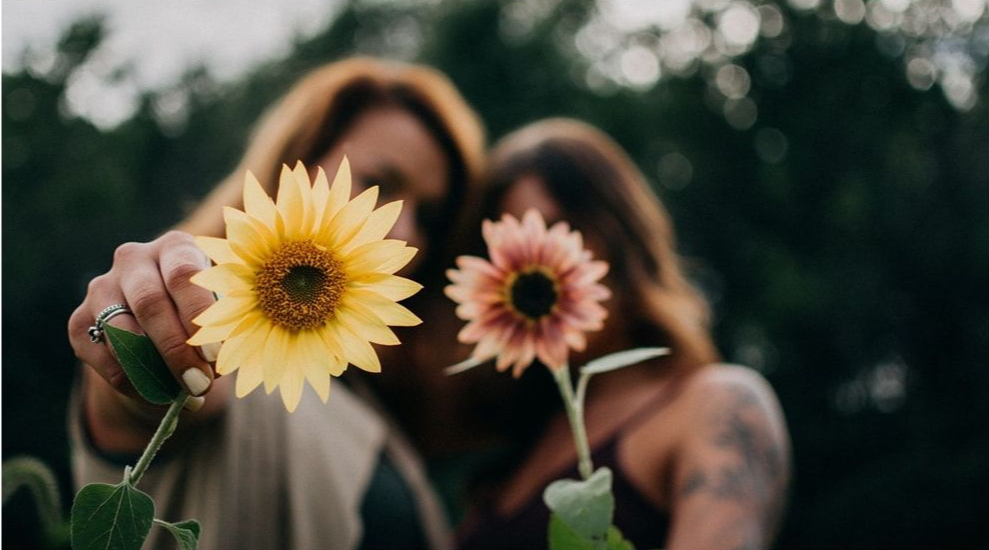 This digital e-learning platform of Love will help you to break barriers and concepts around time, cultures, languages, space and distance by simply expanding your perceptions of the feminine nature.

Our school with your words
#courses for the mind, the body and the soul | #I discovered to be good in something I never tried before | #superior heart-full courses | #changed my life | #any other e-learning platform is unique like this one
Even from the distance, I felt myself embraced by this great community of women! These courses are for the mind, the hearth, the body and the soul! I wouldn't never expected to find courses like these on an online platform!
Kate

After having heard about personal stories of the authors that believed in their passion and in many cases, this became also their job, I felt encouraged to do the same! And I even have discovered to be good in something I never tried before like sewing for example!
Alice

A such variety of courses made by women for women! There are many online courses but these ones are really specials! I appreciated the contents but even more to be able to communicate with the authors! This makes this e-learning platform really unique, standing up from all the others!
Aleksander

Your free yoga classes will be sent by e-mal as soon as you confirm your subscription to our newsletter through the link sent to your e-mail address with love and gratitude
Get 3 free Yoga classes!
Subscribe to our newsletter.
Created with